Almost one-hundred professional engineers gathered in Troy, NY on the Friday and Saturday following Halloween in order to partake in the annual NYSSPE Fall Professional Development Conference. The Hilton Garden Inn on Hoosick Street served as a beautiful venue for the event.
There were a total of nine seminars offered on Friday , with an opportunity to earn up to 6 PDHs. The morning session offered 5 different seminars, some of which covered topics such as Advances in the NYS Energy Code, Indoor Air Quality and Water Projects in the Third World.
A midday networking lunch was optional for attendees, where NYSSPE Executive Director Anthony Fasano, P.E. and NYSSPE President Keith Lashway, P.E. spoke to those in attendance.
The afternoon session continued with more seminars covering topics such as Hurricane Sandy Rapid Response Inspection, The New NY Bridge, and the NSPE Code of Ethics in regards to volunteerism by professional engineers.
The full day of seminars concluded with a spooky and silly Reception Dinner, Halloween themed with an open bar and DJ. Prizes were awarded to those with the scariest costumes and the most entertaining dance moves.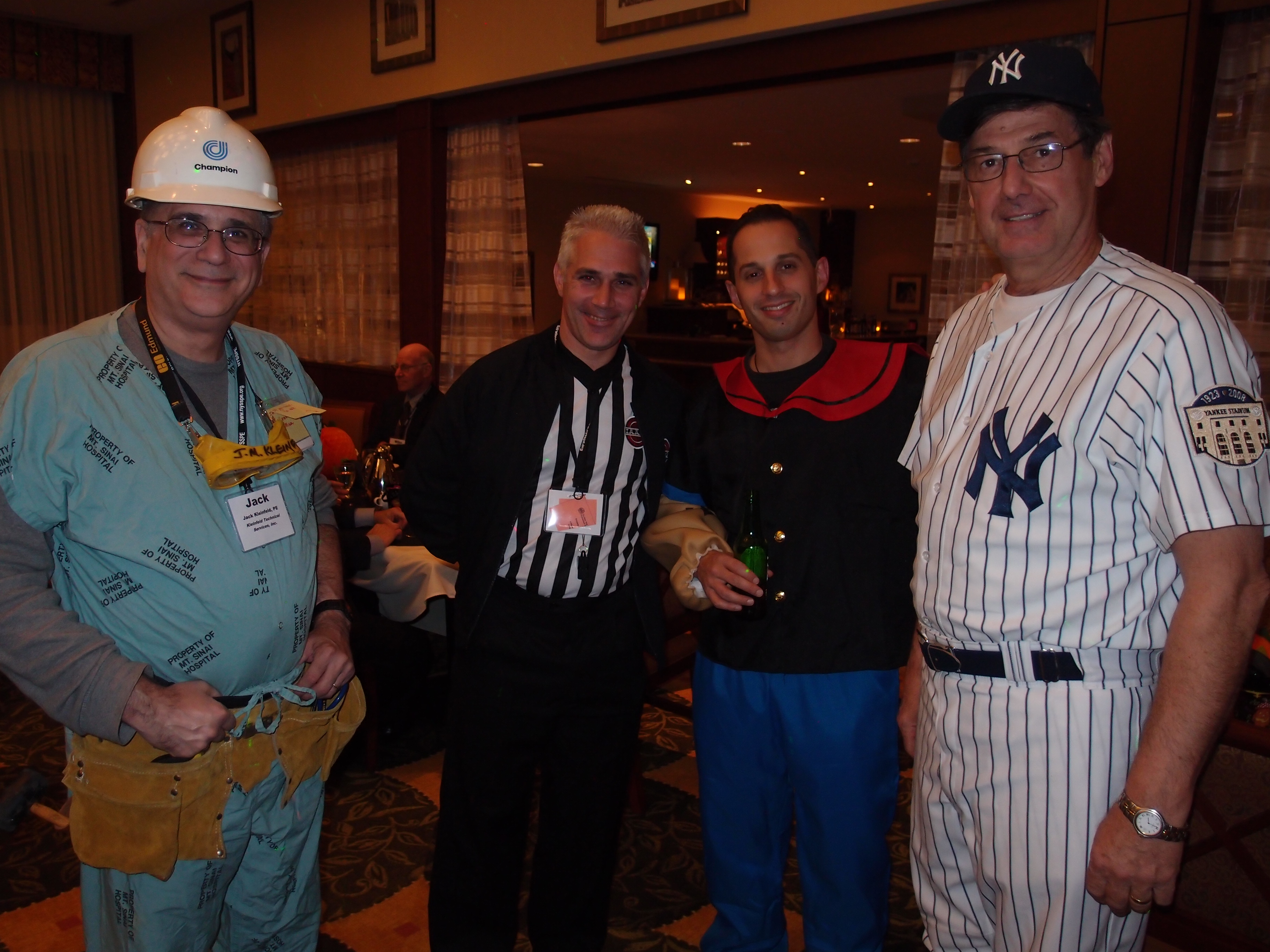 NYSSPE Executive Director Anthony Fasano, P.E. was also able to attend and represent the NYSSPE at the New York State Board for Engineering and Land Surveying meeting that took place during the Conference. A summary of the meeting will be posted soon.
Note: NYSSPE facilitates posting on this blog, but the views and accounts expressed herein are those of the author(s) and not the views or accounts of NYSSPE, its officers or directors whose views and accounts may or may not be similar or identical.  NYSSPE, its officers and directors do not express any opinion regarding any product or service by virtue of reference to such product or service in this blog.