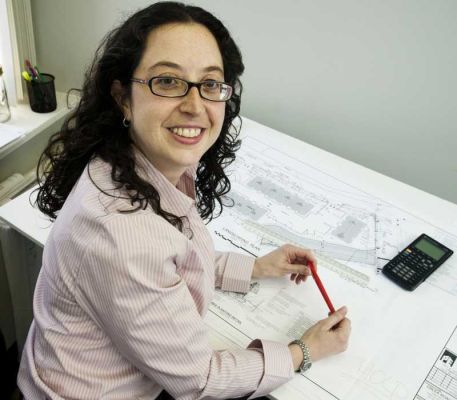 In honor of National Women's History Month, the Town of Brookhaven has recognized Prime Engineering's Founder and Principal Jaclyn Peranteau for excellence in her endeavors in the Civil Engineering design field.   A ceremony will be held on March 24th at 7:00pm at Brookhaven's Town Hall Auditorium to honor the excellence of her achievements.
Jaclyn currently serves as the President of the Suffolk Chapter NYSSPE and Secretary of the Women Economic Developers of Long Island.  She continues to make her mark on the Civil Engineering design field.  Just recently Jaclyn was honored as one of Long Island's Top 50 Most Influential Women in Business at the Long Island Business News Award dinner in October of 2015.
Jaclyn graduated from Carnegie Mellon University with a B.S. in Civil Engineering and spent ten years in industry gaining experience and honing her skills as an engineer.  She founded her own company, Prime Engineering, P.C. in 2010, providing civil design services and land development for various residential, industrial, academic, and religious institutions.
Please join us in congratulating Jaclyn on another deserved recognition!
Photo Reference: By Christine Giordano, Newsday.com
NOTE: NYSSPE facilitates posting on this blog, but the views and accounts expressed herein are those of the author(s) and not the views or accounts of NYSSPE, its officers or directors whose views and accounts may or may not be similar or identical.  NYSSPE, its officers and directors do not express any opinion regarding any product or service by virtue of reference to such product or service in this blog.