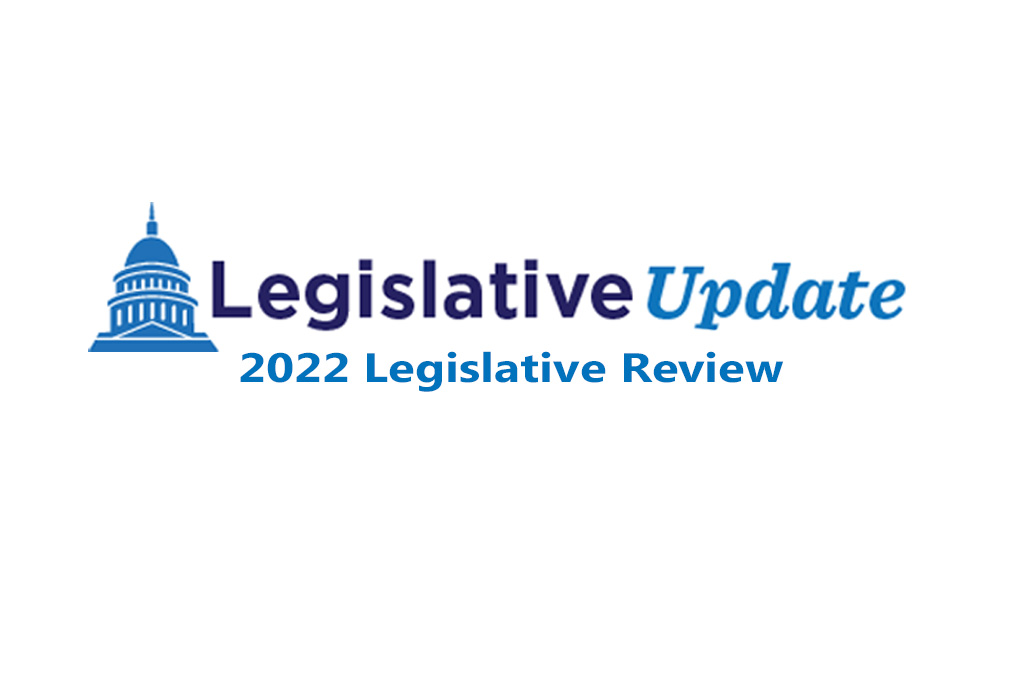 by Mark Kriss Esq., Legislative Counsel
2022 NYS Legislative Session
The 2022 New York State Legislative Session is moving toward its traditional June recess and legislators are focusing upon the upcoming primary elections to be held on June 28th and August 23rd (Congressional and NYS Senate), as well as the general elections on November 8th. The primary elections for U.S. Congress and NYS Senate were moved to August 23rd due to challenges to the original district maps, drawn by NYS lawmakers, which were held to be invalid by the courts and judicially redrawn to eliminate widespread gerrymandering. Notwithstanding the legislative focus on election year politics, the Society has remained vigilant in protecting both the professional engineering community and the public by preventing the erosion of professional engineering licensure and advocating for public health safety and welfare as the circumstances require. Following are key proposals requiring the Society's attention and intervention
1. Indemnification Reform –
This legislation, which was previously vetoed by ex-Governor Cuomo, addresses the issue of design professional contractual indemnification on public sector projects (state and local) and is strongly supported by NYSSPE. The legislation addresses public sector contracts wherein municipalities, state agencies and other governmental entities have inordinate leverage over the terms of indemnification. Presently, governmental entities can and do unfairly shift the burden to design consulting firms for the cost of future contingent events such as property damage, personal injury and attendant attorneys' fees.
Broad form defense and indemnification provisions subject design professionals to liability arising out of the circumstances that are well beyond the design professional's scope of work and for matters over which the design professional has no control. Design professionals in many instances are unable to secure insurance to cover the scope of claims these provisions can generate. Many of the most highly qualified engineering firms simply refuse to participate in RFQs when confronted with adhesion contracts of this nature. As a result both public owners and taxpayers are deprived of the opportunity to benefit from their participation.
This bill addresses indemnification inequity by voiding contractual provisions requiring defense and indemnification involving a public work to the extent that a design professional is required to defend and indemnify a municipality, state agency, and other governmental entity or other parties for damages that are not the result of the negligence, recklessness, or willful misconduct of the design professional. Responsibility for losses related to the actions or failures of other parties that are unrelated to the design professional services rightfully rest with the at-fault party or parties. Design professions simply should not be compelled to provide indemnification for such conduct.
The Society, together with others in the design community, have been examining the developments in sister states regarding indemnification reform. A number of states have adopted meaningful reforms and our internal discussions with sister design organizations have focused upon these states with the goal of refining a model bill for New York. The process has taken longer than we had hoped, but we are optimistic that model legislation to be put forward later this year will provide the best chance for passage in New York.
2. Design Professional Service Corporations –
ESOP Ownership Liberalization S5261B/A1891-B Senator Kennedy/Assemblyperson Lupardo
Approximately ten years ago NYSSPE was instrumental in securing legislation liberalizing the ownership structure of design firms (Design Professional Service Corporations) in New York State. Prior to the Society's intervention, with the exception of grandfather corporations, ownership in design firms was completely limited to licensees (professional engineers, architects, land surveyors, etc.). This paradigm created a unequal playing field giving grandfather corporations an enormous advantage in attracting talented employees in fields such as IT and marketing. Legislation has now passed both houses which again addresses Design Professional Service Corporations and will permit all of the shares of a firm to be owned by an ESOP vesting membership interests in bona fide employees of the firm without limitation as to the percentage of stock owned by the ESOP. (Currently the ESOP is limited to a maximum ownership of 24.99 % of the firm.) However, the legislation vest control of the ESOP in a Board of Trustees or a Management Committee with a key provision requiring that 75% of the members of the Board of Trustees or Management Committee be licensees. This new structure will ensure that professionals retain control of the key decision-making respecting professional practice and allow local engineering firms to flourish and not exacerbate the acquisition of local firms by grandfather corporations as has historically taken place.
3. QBS – Support
A8504 –Comptroller's Program Bill
This legislation requires the use of Qualifications Based Selection by Public Authorities and Public Benefit Corporations, in addition to state agencies. Expanded utilization of QBS has been a long sought-after goal of NYSSPE. In fact, due in substantial part to the Society's efforts, similar legislation passed the Assembly in 2010. QBS assures that price is not the sole criteria in the selection of professional engineering services by affording due consideration to the respective qualifications of consulting firms participating in the procurement process. Adoption of QBS also helps to avoid steering of service contract to politically favored firms. Since former Governor Cuomo opposed expanding QBS, his departure from office has enhanced our assessment of the prospects for this bill. In fact NYS Comptroller Thomas DiNapoli has advanced the legislation with the goal of to preventing some of the abuses identified under one or more prior administrations.
4. Statute of Repose – Support
A1706/S4127 – Assemblyman Pretlow/Senator Griffo
This legislation creates a 10-year Statute of Repose requiring that actions for personal injury and wrongful death against a design professional and construction contractors be commenced not more than 10 years after a project is completed. The bill continues to face strong opposition from the New York State Trial Lawyers Association. NYSSPE has been assisted in its fight by other organizations including associations representing general contractors and AIA.
5. Gas Transmission Lines (Public Safety Enhancement) – Support
A1939/S544 – Assemblyman Cusick/Senator Kaminsky
This bill will require that plans and services relating to gas transmission lines which are determined to pose a material risk to public safety must be provided or overseen by a licensed professional engineer. The New York State Public Service Commission is required by the legislation to promulgate rules and regulations addressing the foregoing requirement.
6. Self-Certification (in jurisdictions outside NYC) A 7947A – Assemblyman Stern Authorizes local governments (outside of NYC) to permit self-certification for building permit purposes by Professional Engineers and Registered Architects. NYC has, for well over a decade, permitted self-certification by design professionals. Candidly, the Society has, in the past, been hesitant to endorse expansion of self-certification, due to the absence of due process safeguards and peer-review protections in the NYC scheme. The Society has historically advocated for a single professional misconduct policing mechanism under the aegis of the State Education Department which currently has procedural due process and peer review safeguards. We have advocated for proper funding for SED aimed at providing the resources needed to timely investigate, prosecute and adjudicate professional misconduct cases and illegal practice, while ensuring fair treatment for licensees. This bill requires that, in jurisdictions outside of NYC, electing to permit self-certification, in the event a design professional is believed to have abused self-certification privileges, and thereby committed professional misconduct, the matter will be referred to SED. This approach is an improvement upon the current procedure used in NYC which lacks due process and peer review safeguards and is an improvement over other legislation seeking to expand the use of self-certification.
7. Emergency Responder – Support
S6377/A5769 Senator Savino/Assemblyman Englebright Combines Emergency Responder / Good Samaritan
As previously reported NYSSPE has joined a broad-based coalition including other design professional organizations and the construction community, in support of this measure which combines enhanced good Samaritan protection with a proposal offering liability protection for emergency responders hired in the wake of a natural or man-made disaster. (The coalition includes the New York Building Congress, Associated General Contractors of New York, ACEC New York, AIA New York and a number of other organizations representing the construction and design communities.)
In essence, this bill is designed to ensure that the liability for services rendered under emergency conditions (whether voluntary or based on contract) rests with the governmental bodies which are principally charged with restoring normalcy following a disaster. Under the proposal, service providers are held harmless in the absence of gross negligence or intentional wrongdoing for services rendered in the wake of a disaster. The governmental entity securing services will stand in the shoes of the design professional or contractor in instances of ordinary negligence thereby affording the injured party a source of recovery.
The measure does not apply to businesses whose primary business is responding to disasters fully cognizant of the risks such as a company routinely advertising its emergency response services.
8. Inspection of Fire Suppression Systems – Amendment Requested S6761B/A9064 Senator Savino/Assemblyman Bronson
NYSSPE has flagged this bill which, among other objectives, seeks to license fire suppression system inspectors outside of NYC. The Society has requested an amendment to exempt professional engineers (and architects) from the specialty licensure requirement. The amendment parallels similar exemptions (including inspections pertaining to the inspections of elevators) which are predicated upon the definition of practice pertaining to the design professions of professional engineering and architecture and rely upon the professional duty imposed upon licensees to limit their practice to licensees' areas of expertise.
9. Land Surveying – (Modernization – Definition of Practice) – Monitor
The New York State Association of Professional Land Surveyors has for many years advocated for legislation which will modernize the definition of practice for land surveying (including, e.g., express reference to GPS technology and photogrammetry). NYSSPE has no objection to legislation to codify these changes provided that professional engineers continue to be authorized to undertake all aspects of the practice of land surveying with the sole exception being the determination of legal land boundaries.
This list is far from exhaustive and is intended to provide a summary of the NYSSPE's key legislative objectives. To find out the status of any bill simply Google "NYS Assembly Bill Status" and enter the bill number. Both Assembly and Senate Bills can be tracked via the Assembly's website.
__________
Note: NYSSPE facilitates posting on this blog, but the views and accounts expressed herein are those of the author(s) and not the views or accounts of NYSSPE, its officers or directors whose views and accounts may or may not be similar or identical. NYSSPE, its officers and directors do not express any opinion regarding any product or service by virtue of reference to such product or service in this blog.