A message from Frank Roma, PE – NYSSPE Rep to STEM Collaborative:
The New York State STEM Education Collaborative will be holding its fifth Institute, this will be at the NY Institute of Technology (NYIT), Old Westbury, Long Island:  http://www.nyit.edu/locations/old_westbury/
Dates:  July 10-12, 2016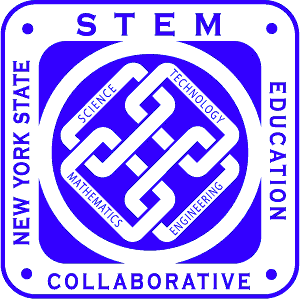 The collaborative is made up of the science, mathematics, and technology and engineering teachers organizations and NYSSPE. There are also 20-30 other organizations which support the same goals. For me, the main goals are to integrate the four areas (STEM) in an integrated and hands-on learning environment. The second goal is to inform students in STEM in order to become better citizens. Our society's involvement is to expose students in the early grades to engineering. There seems to be some lack of understanding from teachers and guidance counselors about engineering. The audience of the Institute is teachers (K-18) and administrators.
For the STEM Institute, we are asking the local chapters become involved in
1) Teaching courses that bring engineering together with the other STEM areas, and
2) Participating in formal and informal discussions.
If you would like to present, please contact Frank Roma (froma@aol.com). We will be having a panel discussion on the first day; if you are inclined to answer questions on the topic, please let Frank know. The questions relate to what you are doing or your opinion of STEM, I'm sure you would be able to answer the questions without preparation. Lastly, we ask for your support with a donation or by buying a vendor table where you could discuss engineering directly with the teachers.
For more information, please visit: nysstemeducation.org