Sustaining Membership in the New York State Society of Professional Engineers (NYSSPE) is available to any Corporation (public, private, municipal or non-profit), Professional Corporation, firm, or individual doing business in the State of New York and employs Professional Engineers. While Sustaining Members are not eligible to vote on NYSSPE matters, they are offered many benefits upon membership.
VIEW BENEFITS or APPLY NOW
Below is a list of all NYSSPE Sustaining Members by Membership Category.
You can also view this list in order of Services Provided  OR Location
Platinum Members
Advance Testing Company, Inc. (Service)
Advance Testing is a consulting construction materials testing laboratory that has been providing outstanding service to its clients since 1984. Advance Testing Company provides both field inspection and laboratory analysis of all construction materials for commercial, private, and public organizations. Advance Testing currently manages its work out of four primary offices located in New York, Florida, and Massachusetts.3348 Route 208
Campbell Hall, New York 10916
Phone: (845) 496-1600
http://www.advancetesting.com
McLaren Engineering Group
McLaren Engineering Group is a respected and renowned firm that features multiple engineering divisions, staffed with over 150 employees in five offices nationwide. We have successfully completed over 12,000 projects, a figure that encompasses inspection, design, and management for many different project types. Our efforts have taken us to hundreds of locations across the United States, as well as around the globe, from Cancun to Macau.100 Snake Hill Rd
West Nyack, NY 10994
(845) 353-6400
www.mgmclaren.com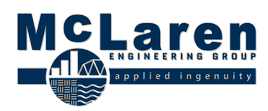 Universal Testing + Inspection Services, Inc. is a nationally accredited professional services firm with comprehensively broad expertise in: construction materials testing, special inspections, support engineering as well as geotechnical and environmental services/drilling. An established industry leader and one of the largest providers of professional technical services.
Since inception in 1992, Universal has established itself as an industry leader and has evolved into one of the largest providers of professional technical services to a broad-base of clients and markets. Our staff is comprised of Professional Engineers, Registered Architects, Engineers (Civil, Mechanical, Structural and Environmental), Certified Inspectors, Drillers and NDT Techs. They are among the most qualified, certified and experienced within our industries.73 Otis Street
West Babylon, NY 11704
www.universaltest.com
Gold Members
Atlantic Testing Laboratories
Atlantic Testing Laboratories (ATL) is a full service engineering support firm, consisting of ten offices located throughout New York State. We specialize in Subsurface Investigation, Water-Based Investigation, Geotechnical Engineering, Environmental Services, Special Inspections, Construction Materials Testing, Pavement Engineering, and Nondestructive Testing Services.
6431 U.S. Highway 11
Canton, NY 13617
(315) 386-4578

www.AtlanticTesting.com

Bergmann, an affiliate of Colliers Engineering & Design
Bergmann Associates is a full service engineering/architectural design firm employing some of the most talented practitioners in the industry. Our core business segments include Transportation Systems, Civil Works, Building Design, Retail and Development Services.
280 East Broad St.
Suite 200
Rochester, NY 14614
(585) 232-5135
www.bergmannpc.com

Greenman-Pedersen, Inc. (Professional Service)
Established in 1966, Greenman-Pedersen, Inc. (GPI) is a consulting engineering, planning, survey, mapping, and construction management and inspection firm that specializes in the innovative development, design and construction of infrastructure and building systems. Originally founded by A. Beecher Greenman and Herbert M. Pedersen, GPI has grown from a two-person endeavor to a consulting firm included among ENR's top 100 national design firms.
80 Wolf Road, Suite 300
Albany, New York 12205
United States
(518)453-9431
www.gpinet.com
Lizardos Engineering Associates, PC. (Professional Service – C of A)

Since 1965, Lizardos Engineering Associates, P.C. has been dedicated to the delivery of engineering excellence for our clients through a consistent commitment to innovation, professional service, 
sustainable design and the enduring operation of our completed projects. This unshakable approach has resulted in Lizardos' leadership position in mechanical and electrical engineering, and a services offering that best describes Lizardos as engineering evolved.

200 Old 

Country

 Road, Suite 670
Mineola, NY 11501
Phone: 516-484-1020


Fax

: 516-484-0926
Silver Members
Beardsley Architects + Engineers (Professional Service – C of A)
Beardsley Architects + Engineers is an award winning, full-service architectural, engineering, and landscape architecture design firm serving governmental, industrial, educational, housing, and commercial clients. For over 100 years, we've made it our business to be your partner in problem solving. Nothing is more important than seeing our clients succeed, and this commitment forms the bedrock of our long-lasting relationships. At Beardsley, our architects and engineers share our expertise to realize clients' goals and overcome their challenges. For over a century, our commitment to comprehensive solutions has led to long-standing relationships with a wide range of clients who trust and recommend us for our dependability, responsiveness, and quality of work. We know success means taking the initiative, and our full service architecture and engineering insight delivers holistic solutions with exceptional results.
64 South Street
Auburn, NY 13021
(315) 253-7301
www.beardsley.com

Leonard Jackson, PE Associates, PLLC (Professional Service – C of A)
Leonard Jackson Associates (LJA) is a multi-discipline small business engineering firm with offices in New York and Virginia. For nearly four decades, LJA has proudly provided variety of services to both public and private sector clients locally, regionally, and nationally. Our skilled engineers and Project Managers are committed to deliver cost effective high quality designs, products, and services exceeding our clients' expectations.26 Firemans Memorial Dr
Pomona, NY 10970
(845) 354-4382
www.leonardjackson.net