The New York State Society of Professional Engineers held their annual Fall conference in Saratoga Springs, NY October 29, 2021.  The conference was hosted at the Holiday Inn in downtown Saratoga Springs.  Over 60 attendees were able to attend in person and participate in PDH seminars, a luncheon and meet with sponsors and exhibitors in the industry.
Thank you to everyone who made the effort to join in person!  NYSSPE appreciates the support of all the speakers, engineers and their guests that attended our conferences and continue to support the society and its mission.  See you in June 2022.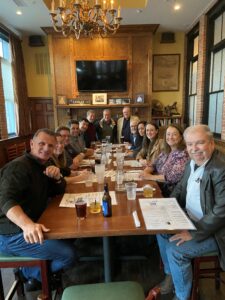 _______
Note: NYSSPE facilitates posting on this blog, but the views and accounts expressed herein are those of the author(s) and not the views or accounts of NYSSPE, its officers or directors whose views and accounts may or may not be similar or identical. NYSSPE, its officers and directors do not express any opinion regarding any product or service by virtue of reference to such product or service in this blog.